–
On 4 December 2014, At the Maison de la Francité in Brussels, during a constituent assembly, an association under Belgian law was created: GEM+, For Multilingual Governance in Europe, ASBL
Why GEM+ ?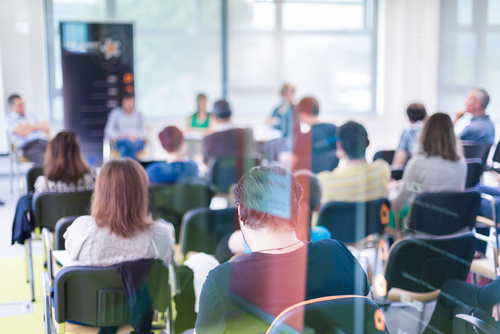 – Article 3 of the European Union Treaty affirms the Union's attachment to "the richness of its cultural and linguistic diversity". At GEM+ we see multilingualism as a precious asset for all Europeans, akin to a precious stone: gem* (en), une gemme* (fr) – gem* (lt), gemma* (it), gema* (es), geam* (ga), gem* (mt), etc.
We believe that we must not stand by and let linguistic diversity disappear and be replaced by monolinguism – with all its impoverishing effects and concomitant neglect of European history, culture, society and thought.
Création of GEM+
– Les 24 membres fondateurs de GEM+ ainsi qu'une trentaine de membres présents ou votant par procuration lors de l'assemblée constituante du 4 décembre 2014, représentant différentes langues et différentes nationalités de l'Union européenne, ont discuté puis validé les statuts ainsi qu'un programme d'action détaillé (disponibles sur demande).
Article 1er de GEM+ : « L'association prend pour dénomination : Pour une Gouvernance Européenne Multilingue, Asbl. En abrégé, l'association peut prendre l'appellation de : «GEM+». L'association est créée dans le prolongement de l'ancienne association de fait « DLF Bruxelles-Europe» qui a été dissoute. »
Article 3 de GEM+ : « L'association a pour objet la promotion de la pluralité des langues officielles de l'Union européenne dans la vie et le travail des institutions européennes et leur environnement, dans le but d'une amélioration de la gouvernance, de la communication et des politiques européennes. Dans ce contexte, le but est également d'empêcher toute hégémonie unilinguistique. »
Résumé du programme d'action
L'association se propose de constituer des groupes de travail pour veiller sur la pluralité linguistique :
en observant attentivement les politiques, les actions, l'information et la communication de l'Union européenne et son environnement ;
en approfondissant la réflexion sur la nécessité du maintien et de la promotion de la pluralité linguistique par l'organisation d'évènements et de colloques ;
en exerçant des pressions sur les décideurs et les principaux acteurs européens et nationaux de la construction européenne et en étant force de propositions pour que cette pluralité linguistique soit respectée ;
en informant les publics européens par des publications régulières et par une collaboration active avec les médias.
Organisation
– The Constituent Assembly of December 4, 2014 appointed as first administrators: Dieter BIRKENMAIER – Marie-Hélène CAILLOL – Michèle GODAUX – ZIMMER – Dominique HOPPE – Marie-Jeanne JOUAN-DALGALIAN – Jean-Luc LAFFINEUR – Miguel Angel MARTINEZ MARTINEZ – Dominique MICHAUX – Michel SOUBIES – Françoise TAUZER SABATELLI – Brigitte TOUT BOUTTE – Christian TREMBLAY – Dietrich VOSLAMBER
Founding members of the GEM + association
– Dieter BIRKENMAIER, Marie-Hélène CAILLOL, Gianni COPETTI, Marco ESPOSITO, Danilo GIURDANELLA, Michèle GODAUX ZIMMER, Dominique HOPPE, Francesco IANNIELLO, Marie-Jeanne JOUAN DALGALIAN, Jean-Luc LAFFINEUR, Roland LASTENOUSE, Miguel Angel MARTINEZ MARTINEZ, Dominique MICHAUX, Loïc MICHEL, Hanna MISSAOUI, Seàn O' RIAIN, Eleftheria PSARAKI, Denis REY, Giuseppe ROSIN, Michel SOUBIES, Rocco TANZILLI, Françoise TAUZER SABATELLI, Brigitte TOUT BOUTTE, Christian TREMBLAY, Dietrich VOSLAMBER
The Association Board is at your service to answer any questions relating to membership, provide further information and listen to your suggestions : info@gem-plus.eu